INSPECTIONS & EMISSIONS
Some states require regular safety inspections and/or emissions inspections on cars and trucks. At Vince's Automotive, we are well-equipped and trained to perform these inspections. Our technicians can also perform multi-point inspections on your vehicles as needed.
These are some of the inspection services we offer.
Emissions and Smog Testing
Read More About Our Emissions and Smog Testing
To learn more about our Inspection and Emission services, call us at 818-343-6477 or request a quote by clicking below:
Request Quote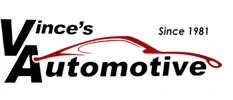 My daughter's car broke down on the freeway and the Triple AAA tow truck driver suggested Vince's Automotive. I dealt with Edward on the phone and he gave me a update on my car almost immediately. I had put a new transmission in two years ago and it was out of warranty four months ago. He told me that his shop would honor the warranty even though the warranty was expired and that the shop that put the transmission in should too Armed with that information I talked to my previous mechanic and we worked out a deal. Edward is an honest guy, I was surprised that he wasn't the owner of the shop! He is one of a kind and I will be taking all four of our cars there as ling as he is there. This guy is one in a million! He even handed the towing service so I didn't have to come in. You don't get customer service like this anymore.
Paul T.