DOMESTIC CAR REPAIR
Vince's Automotive Specializes in Domestic Vehicle Service
Vince's Automotive is a full-service auto repair and preventative maintenance facility specializing in domestic vehicle repairs. Our experts have the knowledge and experience to service and repair the most challenging domestic vehicles.

Using the latest technology to assess the situation and offer you alternatives, we guarantee all of our work and know you will be happy with the outcome.

We perform scheduled services for domestic vehicles, and provide complete repair services including tires, alignments, brakes, front ends, rear ends, transmissions, diagnostic services, engine diagnostics and repairs, electronics service and repair. We have factory level diagnostic equipment and trained technicians.
Domestic Vehicles Serviced at Vince's Automotive:
Buick
Buick was the pillar that General Motors used to become the world's largest automaker. Buick is the creator of the overhead valve engines and they used that to build their brand image in the automotive marketplace. If you have a Buick you are driving something that symbolizes an important part of the automobile history. Vince's Automotive knows the significance and will be able to service or repair any problems your Buick might be having. Read More About Our Buick Services»
Cadillac
Having a Cadillac in your driveway shows the kind of lifestyle that you are living. A Cadillac is a different breed of innovative luxury vehicles. You can trust Vince's Automotive with your Cadillac because they have certified technicians and use the latest equipment necessary to service your vehicle. Read More About Our Cadillac Services»
Chevrolet
Chevrolet just doesn't have drivers, they have passionate fans and collectors. Chevrolet has been around for over 100 years and over the years they have created a wide variety of different models. All of their cars and trucks represent the spirit, style and dependability of Chevrolet. Vince's Automotive's technicians will treat your vehicle as if it was their own. Read More About Our Chevrolet Services»
Chrysler
Chrysler has created vehicles over the years that are both affordable and luxurious. As an owner of a Chrysler you know the great American tradition that comes along with the brand. Chryslers are made in Detroit and designed with a purpose. Bring your Chrysler to Vince's Automotive today and it will be serviced by expert technicians. Read More About Our Chrysler Services»
Dodge
Dodge is known for their low cost high quality automobiles. All of their vehicles are powerful and built tough to overcome whatever obstacle is in their way. Dodge vehicles are always welcome in Vince's Automotive's shop and will be serviced and repaired by expert automotive technicians. Read More About Our Dodge Services»
Ford
Ford created the first automobile in 1903. Ford being the pioneer of the automobile industry helped changed how the world traveled. As an owner of a Ford vehicle you know that it's strong and built to last! When your Ford loses its strength, come on by Vince's Automotive and we will help maintain the strong heritage that comes with it. Read More About Our Ford Services»
GMC
The GMC badge stands for delivering what is expected and then more. GMC drivers understand that their vehicles are made of professional grade technology and are more powerful than most other car brands. Vince's Automotive is ready for your GMC, so whether you need an oil change or transmission work, they will be able to meet your needs. Read More About Our GMC Services»
Hummer
The owners of Hummer vehicles like to find new roads off the asphalt. Hummers are built and designed to help their drivers test their limits on and off the road. Hummers are built for the outdoors and are some of the most reliable multipurpose vehicles on planet earth. Bring your Hummer to Vince's Automotive today so you can continue your off-road journey. Read More About Our Hummer Services»
Lincoln
Lincoln, a division of Ford, differentiates its vehicles through additional luxury features, more powerful engines and unique styling. Trust the experts at Vince's Automotive to service and repair your Lincoln car, pickup or SUV. Read More About Our Lincoln Services»
Mercury
Mercury was built to fill the gap between basic Fords and luxury Lincolns, and for 71 years it stood for innovation and speed. Even though Mercury production has ended, you can trust the experts at Vince's Automotive to service and repair your vehicle. Read More About Our Mercury Services»
Oldsmobile
Oldsmobile represented the leadership and innovation of General Motors for over 100 years, earning a place in automotive history. While GM no longer makes Oldsmobile vehicles, Vince's Automotive can help you keep your classic car on the road. Read More About Our Oldsmobile Services»
Pontiac
Pontiac didn't make any ordinary vehicles. It made extraordinary rides that have emotion and soul. Even though Pontiac production has ended, Vince's Automotive has the knowledge and experience to keep you "driving excitement". Read More About Our Pontiac Services»
Saturn
If you are behind the wheel of a Saturn then you know how unique the vehicle is. The Saturn difference is a different way of doing things from the customer interactions all the way to the models being produced. The Saturn brand still lives on with its drivers and Vince's Automotive has the knowledge and experience needed to service your automobile. Read More About Our Saturn Services»
For questions about your domestic vehicle, contact us at 818-343-6477 or send us an email. Our experts will help determine what needs to be done.


To learn more about our Domestic Car & Truck services, call us at 818-343-6477 or request a quote by clicking below:
Request Quote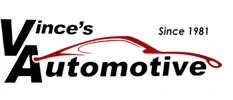 My daughter's car broke down on the freeway and the Triple AAA tow truck driver suggested Vince's Automotive. I dealt with Edward on the phone and he gave me a update on my car almost immediately. I had put a new transmission in two years ago and it was out of warranty four months ago. He told me that his shop would honor the warranty even though the warranty was expired and that the shop that put the transmission in should too Armed with that information I talked to my previous mechanic and we worked out a deal. Edward is an honest guy, I was surprised that he wasn't the owner of the shop! He is one of a kind and I will be taking all four of our cars there as ling as he is there. This guy is one in a million! He even handed the towing service so I didn't have to come in. You don't get customer service like this anymore.
Paul T.