Isuzu Auto Repair in Reseda
Vince's Automotive Pro Mechanics for Asian and Isuzu vehicles
Isuzu, a Japanese auto maker, is a pioneer in diesel engine manufacturing for reliable, hard working trucks. Isuzu makes the only low cab forward (LCF) truck offering two diesel engines and a gas engine that is compressed natural gas (CNG) and liquefied petroleum gas (LPG) capable.
With superior performance, exceptional maneuverability, and superior engineering your Isuzu trucks will keep trucking for years to come. At Vince's Automotive in Reseda, we appreciate that you want to keep your Isuzu truck hard at work. Maintenance for a commercial truck can get expensive. You can count on us to help you keep service cost to a minimum for your Isuzu.
In 2009 Isuzu discontinued its passenger vehicle line to focus on heavy and light duty trucks. The often leaves Isuzu car and SUV owners with few choices for repair and maintenance. Our pro mechanics are highly trained in Isuzu engineer standards. We can repair your classic Isuzu car as well as we do the more modern trucks.
If you are looking for the best Isuzu repair and maintenance service near Reseda then come to Vince's Automotive. We are here for you! Just call 818-343-6477 today or stop by our service center at 18401 Vanowen ST STE S, Reseda, CA, 91335.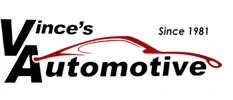 My daughter's car broke down on the freeway and the Triple AAA tow truck driver suggested Vince's Automotive. I dealt with Edward on the phone and he gave me a update on my car almost immediately. I had put a new transmission in two years ago and it was out of warranty four months ago. He told me that his shop would honor the warranty even though the warranty was expired and that the shop that put the transmission in should too Armed with that information I talked to my previous mechanic and we worked out a deal. Edward is an honest guy, I was surprised that he wasn't the owner of the shop! He is one of a kind and I will be taking all four of our cars there as ling as he is there. This guy is one in a million! He even handed the towing service so I didn't have to come in. You don't get customer service like this anymore.
Paul T.