Pasadena Auto Repair
Find Pasadena auto repair services just a short drive away at Vince's Automotive
If you are looking for excellent auto repair services in the Pasadena, CA area, make the short drive to Vince's Automotive to find what you are looking for, along with outstanding customer service and vehicle knowledge. Whether it's brake repair, front end work or scheduled maintenance, we've got the skill and expertise to treat your vehicle right and to give you a great experience.
We know you've got options when it comes to auto repair. That's why we specialize in not only the repair work, but also in providing you the customer service excellence that you deserve to make everything go smoothly. We can't tell you that there won't be any surprises because we don't know what we are going to find on a vehicle until we get to look at it. But, we will communicate well and keep you updated on our progress.
Call us today at 818-343-6477, or stop by our shop at 18401 Vanowen ST STE S, Reseda, CA, 91335, and let us ease your mind by making the repairs or conducting the maintenance that your vehicle needs to keep you safe and sound. We look forward to serving you!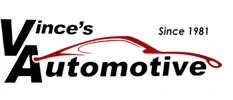 My daughter's car broke down on the freeway and the Triple AAA tow truck driver suggested Vince's Automotive. I dealt with Edward on the phone and he gave me a update on my car almost immediately. I had put a new transmission in two years ago and it was out of warranty four months ago. He told me that his shop would honor the warranty even though the warranty was expired and that the shop that put the transmission in should too Armed with that information I talked to my previous mechanic and we worked out a deal. Edward is an honest guy, I was surprised that he wasn't the owner of the shop! He is one of a kind and I will be taking all four of our cars there as ling as he is there. This guy is one in a million! He even handed the towing service so I didn't have to come in. You don't get customer service like this anymore.
Paul T.